About us
Dogs have always been an integral part of my life and love for Great Danes has always been in my family. I grew up among dogs and all the dogs that were part of my life led me to my dream: to have my own breeding program so that now I can contribute to the preservation of the breed standard and the happiness of other families.
In Switzerland, I gave up my career as a lawyer to follow my real dream: working with dogs.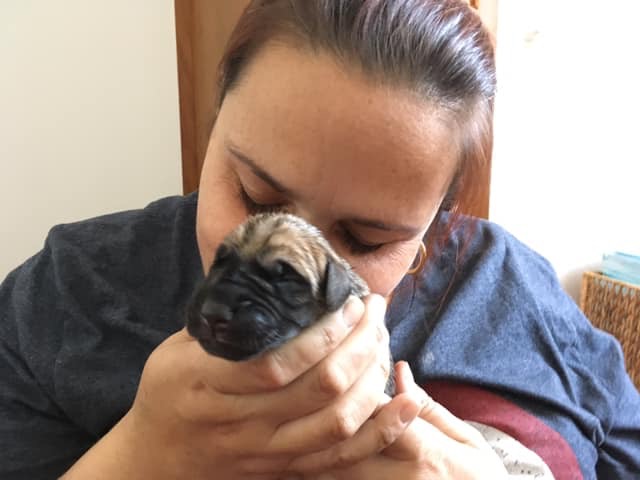 I became a dog trainer and canine behaviorist with a diploma from the Fédération Romande de Cynologie and I have been running my own canine education and pet-sitting company since 2011.
I hold the position of member of SCDD (Swiss Great Dane Club) since 2015, member of ARECR (Association Romande d'éléveurs de Chien de Race), member of the SCDD's board as a Coordinator for French-speaking Switzerland of the Swiss Great Dane Club and in formation to become a FCI Great Dane judge.
In 2015 Phillys arrived to complete my family and relaunched my old dream of having my own breeding program. As soon as Sahara was big enough for competitions, I participated in my first dog show in Europe, rediscovering after many years, the emotion of competition, the incredible trips with my dogs and the joy of participating in dog shows.
I actively exhibit my dogs ​​in Switzerland and in Europe and now I am the proud owner of a multi-champion, which is the fundamental stone of my breeding program.
In 2017 I received my Kennel prefix from FCI (Fédération Cynologique International): Creed Danes. We are also members of the SKG (Swiss Kennel Club) and SCDD (Great Dane Club of Switzerland), who regulates and controls the quality standard of our kennel and health of our bitches and litters.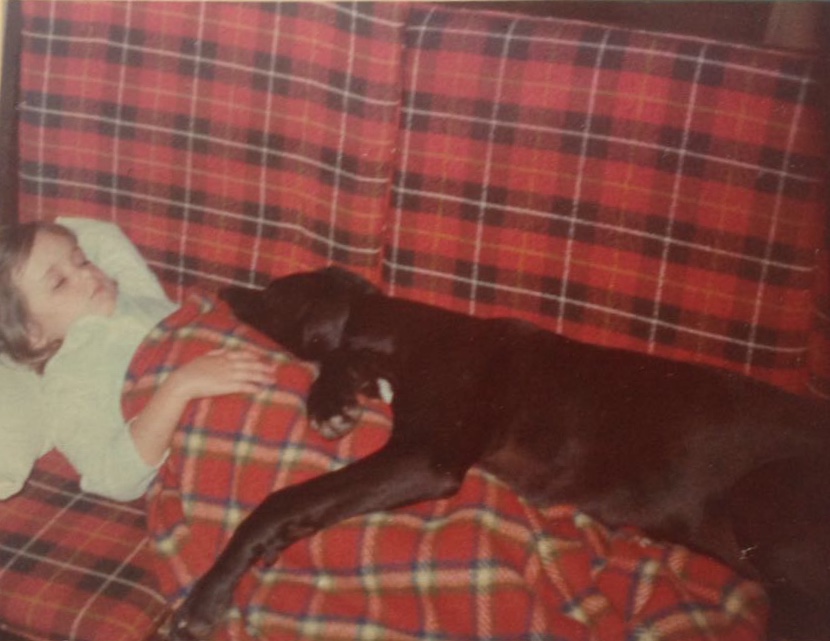 When I got serious about breeding quality dogs, I looked for a distinguished line that boasted not only champions, but real companions: Dei Cinegeti, from Marina Salmoiraghi, was my choice. Marina, a long time breeder and breed specialist, became a friend and a mentor. Also Petra Blaser, president of the Great Dane Swiss Club, became a dear friend and guides me.
My top priority is to breed Great Danes with good health, splendid character and longevity, always respecting the breed standard of the Apollo of Dogs.
We focus on finding harmonic subjects with good structure and movement (fit for function), healthy and of good temperament, without morphological excesses.
The security of the environment in which a litter is born, as well as early socialization and habituation to different situations is a must and is the basis for a well-balanced adult: the "gentle giant" needs constant contact with his family. For this reason, we do not have a kennel or cages and my dogs live in my house in direct contact with family, friends and other animals. My top priority is to breed healthy Great Danes with good character and good life expectancy.
We are always there to all of our puppies and provide all the support necessary for the families of our dogs. Another crucial point is breeding according to the FCI standard, with dogs adapted to their function and always ready to accompany their families in all kinds of adventures, whether mountain walks, lakeside or simply passing a relaxing evening in front of the TV. To achieve this goal, I do a lot of research before choosing the perfect male, combining pedigrees, and analyzing blood lines, physical and character aspects.

Publications:
Magazine Dogge from SCDD (Jan 2018) - Kennel Presentation
Magazine Dogge from SCDD (April 2018) - Positive Education of dogs
Magazine InfoChien from Fédération Romande de Cynologie (June 2019) - The Great Dane
Magazine Dogge from SCDD (January 2020) - The great dane development periods
Magazine Terre & Nature (July 2020) - The giant dogs