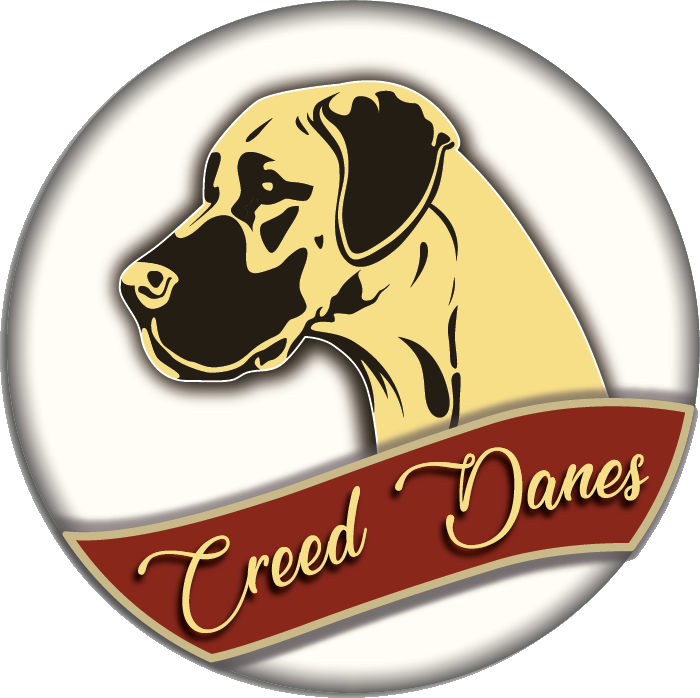 The Apollo amongst all breeds
"The Great Dane in his noble appearance combines a large, powerful well constructed body with pride, strength and elegance. By substance together with nobility, harmonious appearance, well proportioned outlines, as well as an especially expressive head, the Great Dane strikes the onlooker as a noble statue, never coarse or with refined elegance. Perfect in balance and always with clearly defined sexual dimorphism. He is the Apollo amongst all breeds."
Standard
We breed Great Danes accordingly to the FCI standard: with correct anatomy, strong, elegant and fit for function, with no exaggerations, a real Apollo. For refence, please check FCI Great Dane standard and the AKC Great Dane standard.
Character
A good character is a must in our kennel. The bloodlines used in our breeding program are selected not only by the appearance, but also in a calm, stable and absolutely not aggressive temperament.
Health
Good health and a long life is always a concern when we plan a litter. Our dogs are totally health tested and when choosing a stud dog, the longevity and inbreeding degree is always considered.
Raising a puppy
As a dog behaviorist and trainer, early socialization and habituation is imperative to me. My Puppies are born and raised inside my house, getting ready since day 1 to be the best companion to their new families.